Grand Hustle: Mitchelle'l Sium
Grand Hustle Introduces: Mitchelle'l Sium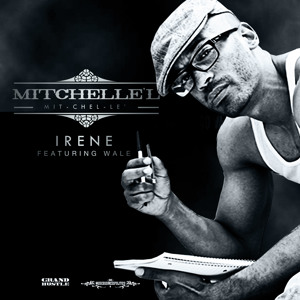 From the depths of Atlanta's urban music scene, the striking voice
of Grand Hustle's Mitchelle'l fuses grittiness with sensuality. His music
incorporates elements of Southern soul reminiscent of the greats of the past with a fiercely contemporary edge.
Mitchelle'l Sium was born and raised in Houston, TX, the product of a
combination of cultures. His father is from Eritrea, a nation on the Eastern
coast of Africa, and his mother is of Creole descent. His diverse
 roots, combined with his upbringing in the South and his family's active
involvement in the local community, helped create a multi-faceted nature that shines
through in his music.
Mitchelle'l grew up listening to and was deeply inspired by the
kings of soul music, including Marvin Gaye, Al Green and Otis Redding. He later gravitated
towards more contemporary R&B offerings from R. Kelly, Jodeci and
D'Angelo. As he began to create music, he incorporated the elements that had inspired him
from a musical sense along with the things he experienced in the world around
him.
He capitalized upon the promotional capacity of the internet and
used Myspace as a platform to expand the reach of his music. He captured the attention of
Hannah Kang, General Manager for Grand Hustle Entertainment, and emerged as a
force to be reckoned with in the Atlanta music scene.  Joining the Grand Hustle
roster, many doors quickly opened for him and his musical range continued to expand.
 Mitchelle'l has collaborated with some of the most prominent
artists from the world of hip-hop.  He was featured on a Bonus Track from Grand Hustle
luminary T.I.'s Papertrail album entitled "Collect Call".  He teamed up with T.I.
again alongside Scarface on the song, "How Life Changed" from the No Mercy
album. He will appear on Jeezy's long-awaited Thug Motivation: 103 album later this
year on a song called "Higher Learning." Other musical collaborations include
songs with B.o.B., Yo Gotti, 8Ball & MJG, Pill and Nelly.
He is currently recording his debut EP and expanding his
performance repetoire with shows in Atlanta and surrounding areas. His debut single "Irene"
features Maybach Music's Wale, production by Grand Hustle's own C Gutta &
co written by actor Omar Epps (House TV series).
To Listen Click Below::